Why do you need a good emergency plumber?
It's everyone's worst nightmare- just when you least expect it, a pipe in your home bursts or something starts to leak, and your home begins to fill with water. Before you know it, there's water everywhere, and you're on the phone making arrangements to stay elsewhere while it's fixed and your insurance company settles things.
An emergency plumbing situation is something no one wants to deal with, but it is important to always be prepared for the worst. When a crisis strikes, you don't want to have to waste a single minute looking up an emergency plumber to come round and sort things.
With something like a leak, the longer you leave it the worse the damage will be. Every minute that you leave it or have to wait will result in several litres of water being pumped into your home- and that means more structural and property damage that you will have to pay to repair or replace. For this reason, you should already have a number handy- and this article will help you to choose who to call on in your time of need.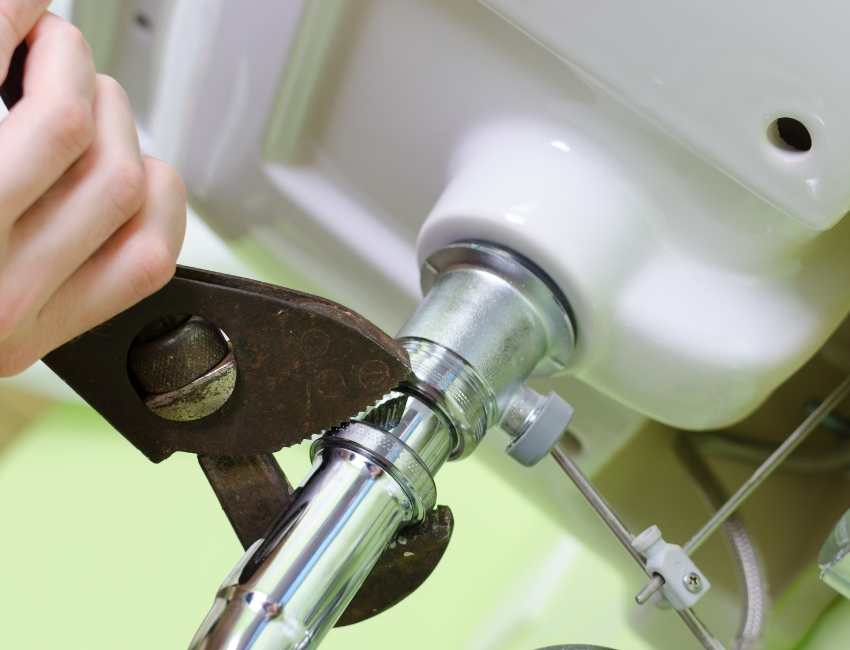 What to look for in an emergency plumber
This will depend largely on what exactly the problem is, and when it happens. Some companies are only qualified to deal with certain appliances, so if you are unsure of what has gone wrong, calling an all-rounder will be your best bet. Furthermore, not all plumbers (including some featured here) are available 24/7, so naturally they won't be your first port of call if you wake up in the middle of the night to a flooded room.
The most important thing you'll want from your emergency plumber, though, is to know that they will provide you with a speedy, reliable service, and not leave you stuck waiting while the problem gets worse. By far the best way you can tell whether or not a plumber is reliable is to read up on what others have said online. Every company is going to say that they provide an excellent service, but with the internet, everyone has a platform to tell others about the service they received.
There are some companies which stand out from the rest, though, and we've picked out a few choice companies that you might want to put into your address book for whenever you might need them.
Upkeepone is perfect for those on a budget, as their services start from just £75, and their plumbers and electricians tell you precisely what things will cost upfront. Their affordability doesn't come at the expense of quality, though- with callout times of under an hour and no hidden charges, Upkeepone provide excellent value for money. Able to respond to and fix a wide range of problems, they are a great choice of emergency plumbers if you want a cheap and reliable service.
Although they have received mixed reviews from customers, Pimlico are able to respond to any emergencies you might have, fast. With a fleet of 160 vans, Pimlico are able to quickly respond to any calls they receive, day or night. Promising to get someone out to your location within an hour and with transparent charges, they are an option that's always available to you. A bit pricier than other companies, Pimlico are still a useful number to have in case others aren't able to get out to you quickly enough. So long as you don't need a big job done, you shouldn't have any of the problems that others have had with Pimlico.
By far the best-reviewed company out there, H2 only do callouts until midnight, so they're not the number to call if an emergency strikes in the middle of the night. But for the rest of the time, there's not a better choice that you could make, as they are incredibly reliable and can offer a quicker service than most. As each of their plumbers works solely within their local area, you can be assured that they will get out to you quickly. Plus, there's no callout fee, so if it turns out that the problem was only a tiny one that could be fixed in minutes, you won't be left with a hefty bill regardless.
The selling point with London City Plumbers is their friendliness and speed. Countless reviewers have complimented them for how quickly they have managed to deal with a wide variety of plumbing problems, and if you don't know what is causing a leak, you can be sure that they will get to the bottom of things in next to no time. Available to call out 24 hours a day from a variety of locations within London, London City Plumbers are one of the most trusted companies around, so you know that you're making a good call by choosing them.
Providing a 24/7 service covering all London postcodes and beyond to include most of Greater London, Platinum pride themselves on being there for their customers at any time at all. Even in the middle of the night, they guarantee a minimum two hour response time in any emergency, and usually they are there a lot quicker than this.
All of their vans are stocked with the most common parts needed to fix emergencies, which means they won't have to come back the next day to get the job finished. With a clear pricing system so you know exactly what you are likely to pay for the job, Platinum are great for those who don't want to be charged extra for something happening out of their control and at the wrong time.