Due to our temperamental weather, planning a holiday in the UK can be anything but easy. This year, go to Bristol: an industrial city steeped in history, the UK's Green capital, and the perfect summer holiday destination.
As soon as you arrive in Bristol the scenery will take your breath away. Turn almost any corner and you will find a beautiful building, or an original Banksy. The architecture of Bristol is epitomised in that of the Clifton Suspension Bridge, balancing over the Avon Gorge since 1864. Moving further down into the city you can find the harbour and indulge in a boat ride, or a visit to the Watershed centre to soak up some culture with world cinema or any number of fascinating talks.
Around the corner from the Harbourside is the science centre At-Bristol. The centre is full to the brim with interactive exhibitions and is the perfect rainy day activity if you have children of any age, or if you're a big kid yourself. However, if the sun is shining, take the little ones to the Clifton Zoo where they can marvel at the lions or have an adventure on the ropes course.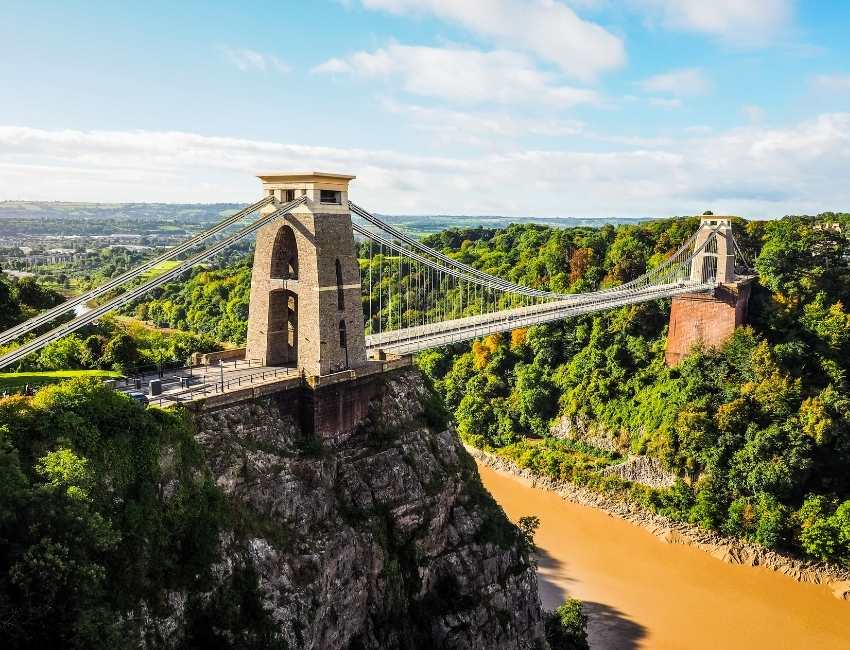 Don't have kids? Not a problem!-
If you're looking to take in some culture while visiting Bristol, the city has a broad array of galleries and theatres to offer. For those interested in more classical art, or fossils and dinosaurs, take to the Bristol Museum & Art Gallery, currently showing a William Hogarth exhibition until the end of August. If modern art is more your bag, try Spike Island or the M Shed. For street art, take a walk down Stokes Croft or to Easton and see that in Bristol, art is everywhere. In terms of theatre, try the Old Vic for some local and finely honed talent regularly putting on performances. Feel like a bigger event? Catch a show at the Hippodrome that plays host to musicals, ballets, operas and comedy shows all year round.
By day, the shopping culture of Bristol is hugely varied. There are the more expensive boutiques of Clifton, the alternative clothing shops in Stokes Croft, or Cabot Circus, a high street shopping complex complete with a multiplex cinema and a range of restaurants all under one roof.
Spend more time outdoors-
Being summer, naturally we all want to spend more time outdoors. Bristol is a very leafy city, with parks dotted about where you would least expect them. Take a picnic to Ashton Court or a barbecue to the Downs and spend your day lying in the sun. Who said there had to be a beach to make it a holiday?
As far as food goes, you cannot move in Bristol without finding something delicious to eat. Try the street food at St. Nick's market or the authentic Indian food at any of the five Thali Café's is not to be missed.
As night falls, the city really comes alive. Of course, Bristol is famous for its cider and there is nowhere better to try it than on The Apple, a cider bar…on a boat! Venture to Stokes Croft for a more relaxed night out, to Clifton for the more mainstream pubs and clubs or to the centre for live music. Wherever you go it will be a night to remember!
What makes Bristol the best summer holiday destination for the UK is the sense of community that radiates onto the tourists as well as the locals. From festivals like Upfest, a free street art festival to one-off events like turning Park Street into a waterslide, there is one thing that can be said about a holiday in Bristol: you'll never be bored.